The Temple of Israel New Jewish Cemetery is the premier Jewish cemetery in the greater Wilmington area.  We have created a beautiful Memorial Garden and allow cremation burials.  We have installed an irrigation system as well as upgraded our landscaping. Bushes have been planted on the border of the cemetery as well as trees planted. The Memorial Garden circle is topped with Jerusalem stone. A granite "Ten Commandment" upright monument  is in place for the inscription of those whose remains lie in the garden.
On December 6th, 2009 we dedicated the Temple of Israel cemetery as a sacred final resting place for members of the congregation. The Cemetery Committee has prepared a packet of information and our Co-Chairmen, Melanie Frank or Joel Frank, will be delighted to meet with you personally to review the information and to visit the site. They can be reached by calling the Temple office. The Temple Cemetery is located on Princess Place Drive between 17th & 18th Streets.
For questions contact the Temple office at 910-762-0000 or templeoffice@temple-of-israel.org
Cemetery committee members are Melanie Frank and Joel Frank (Co-Chairs), Larry Fried, Walter Pancoe, Bryan Steiner, Beverly Tetterton, and Richard Lerner.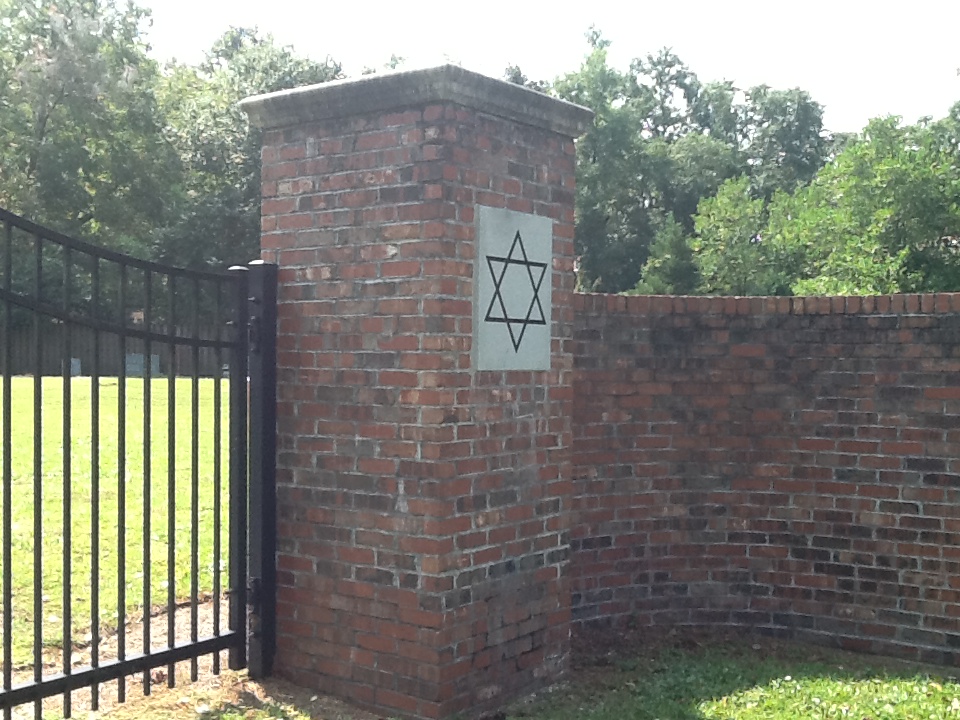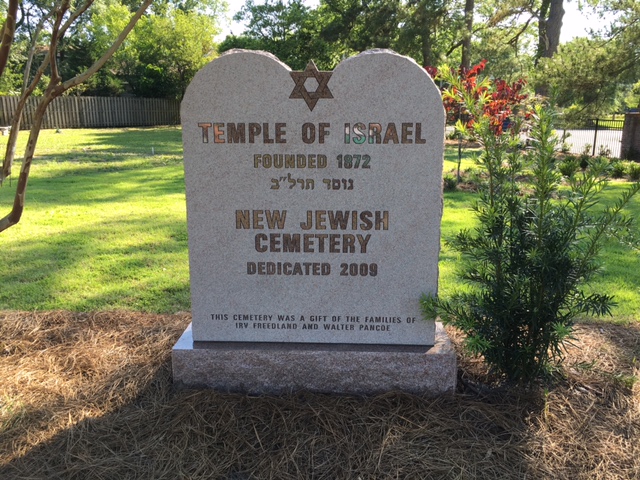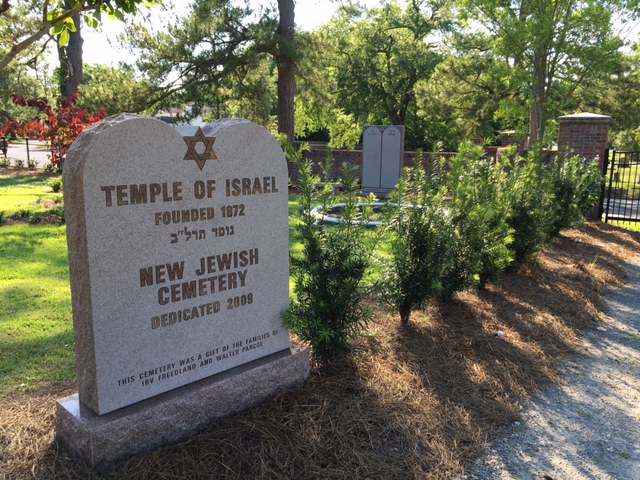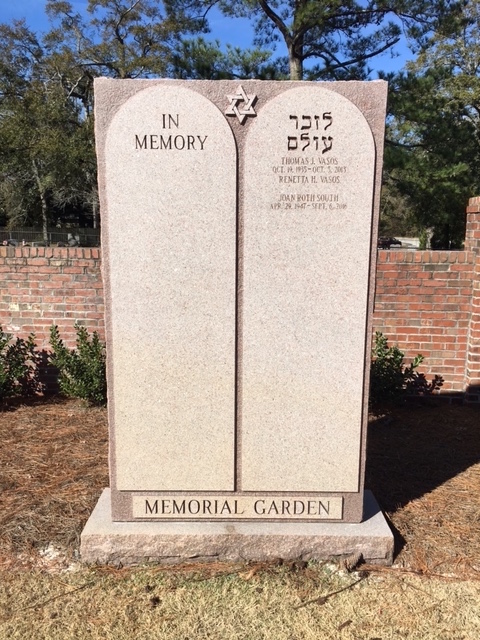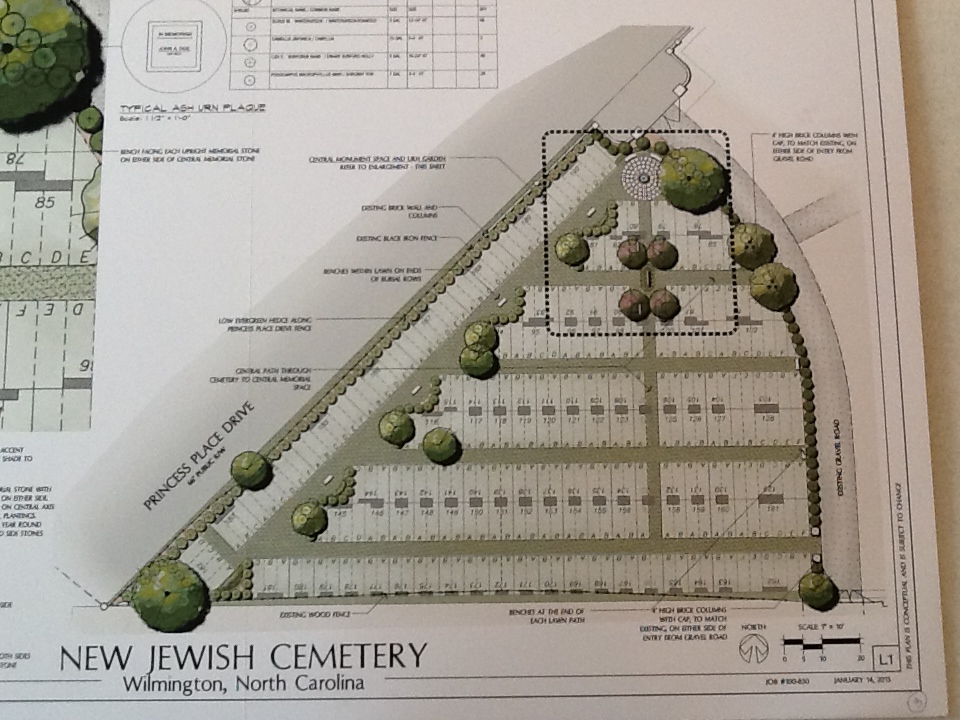 Rules and Regulations of the TOI Jewish Cemetery
Special Funeral Pricing Packages
Andrews Mortuary & Crematory and Wilmington Funeral & Cremation have generously offered special discount funeral packages for Temple of Israel members in good standing.  For more info on specific packages, please contact the funeral homes directly:
Wilmington Funeral & Cremation                        Andrews Mortuary & Crematory
910-791-9099                                                      910-762-7788
office@wilmingtoncares.com                          Info@andrewsmortuary.com