Welcome to the historic Temple of Israel in Wilmington, NC. We are the oldest Jewish house of worship in North Carolina! We are a congregation that supports a wide range of programs and activities for members of all ages.
Watch a live stream of our services. 

Thank you to our Circle of Giving Members!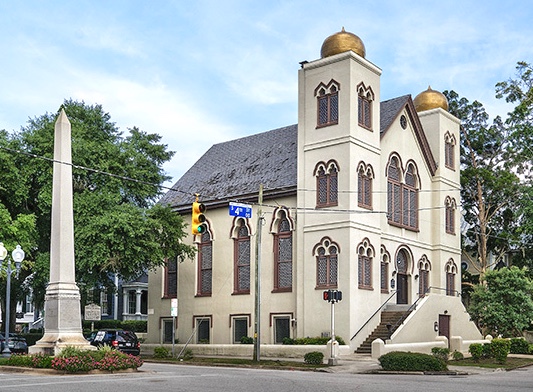 CLICK ABOVE FOR BEAUTIFUL PICTURES OF OUR HISTORIC TEMPLE
Restoration Fund
We have experienced extensive damage to our Temple sanctuary.  There is much work to be done.  We expect renovation of the Temple building to take at least 4 months or more.  We have established a Temple of Israel Restoration Fund and will be greatly appreciative of any donations.
Click Here to Donate
Please enter Temple Restoration Fund in the Dropdown Menu