Welcome to our Revised Website

IMPORTANT DATES TO SAVE 
High Holy Days Info
LUNCH & LEARN w/ RABBI EMILY 
Tuesday, September 11 at 12 noon
Rosenberg Hall, Reibman Center
Reflections of the past as we look forward." Lunch will be provided. 
RSVP to Jane Brody at janekb@aol.com 
 Thank you to our Premium Membership Donors
PLATINUM
Walter & Beth Pancoe
GOLD
Dr. Eric & Jean Rosenberg     —     Barry & Bonnie Newman  **
SILVER
Evelyn Agnoff   —   Jeffrey & Nancy Brudney   —   Dan & Marta Cohen
Glenn & Beverly Tetterton     —     Rita Reibman
Larry & Malinda Zimmerman
BRONZE
Samuel & Jane Brody     —     Geoffrey & Dana Crater
Vernon & Myrna Cronen   —    Dr. Lawrence Frankel
Arthur Kareff    —     Dr. Kenneth & Nancy Kotz  **
Morris & Sharon Levy   —     Dr. Naomi Kleid  **
Jerry & Debbie Smith    —   Jackie Silver  **
Dr. & Mrs. Lawrence Linett  **
** New Premium Members for 2018-2019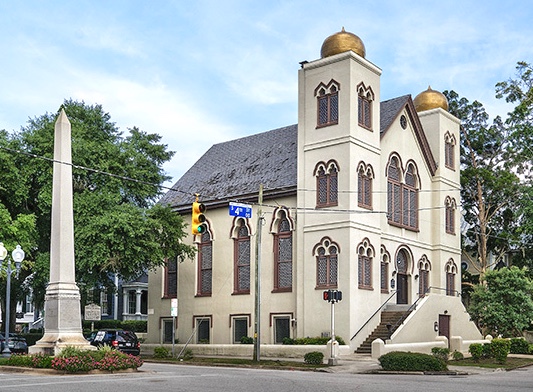 CLICK ABOVE FOR BEAUTIFUL PICTURES
Tree of Life at the Temple of Israel
The Tree of Life in Rosenthal Hall honors living family and friends by making a contribution that supports the Temple
Please click here for the form.
Growing & Fostering Our Jewish World
We are a congregation that supports a wide range of programs and activities for members of all ages.
We want to build a community based on inclusiveness, where everyone is welcome, regardless of age, marital status, sexual orientation, a Jew by birth or by choice.
At Temple of Israel (TOI) we strive to provide a meaningful and fulfilling environment for worship, education and social interaction, following the principles and values of Reform Judaism, including commitment to God, Torah and Israel; and to enhance the lives of our congregants and our community.
As an inspiring center for Reform Judaism, TOI will provide meaningful experiences, where memories will take root and grow, while honoring the past and building for the future.
TOI aims to be a warm, welcoming, multi-generational and inclusive congregation, financially sound, with a committed and growing membership base and religious school.
TOI will be the focal point in our community for Reform Jewish worship and education, social interaction and Tikkun Olam.
Info
HEBREW SCHOOL TEACHERS WANTED…
The Religious School is seeking individuals interested in teaching Hebrew
Thursdays from 4:30pm – 6:00pm starting in September.
Contact Sherry Grooms to discuss. (910) 367-3913 or grooms.shjm@gmail.com 
SHABBAT SERVICES SUMMER SCHEDULE 

On 8/31/18, Shabbat Services will return to the Temple Sanctuary.