Welcome to Temple of Israel




in Wilmington, North Carolina
Temple of Israel is your Reform Jewish home in Southeastern North Carolina. Come celebrate Jewish life with us! We offer varied weekly activities including Shabbat services, religious school for children, education for learners of all ages, social action programs and social events. Whether you are here to learn, grow, pray or connect, there are many ways to get involved and we have a place for you in our community.
We look forward to meeting you at a Shabbat service on Friday nights at 7pm (now in person and online) or one of our educational, social action or social events. Please check out our events listings below to learn more, and feel free to contact us HERE for more information. We look forward to welcoming you!
Due to Covid-19 and the highly contagious Delta Variant in-person gatherings for services and other activities are limited to no more than 25 people when being held indoors. If you are twelve or older, you must be vaccinated to attend any in-person Temple programs and masks are required indoors at all times. You must also pre-register for Shabbat services*. Please remember to maintain proper social distance, and we ask that you stay home if you are feeling ill or were exposed (or potentially exposed) to Covid. This is an evolving situation and we pray that the conditions will improve quickly.  As a Temple community, we will continue to consult with our Covid-19 Task Force and follow the guidance and advice of the CDC and the State of North Carolina. We know that this is a difficult situation for everyone, but we ask for your patience, understanding and cooperation. We do not want to lose more people from our congregation to this virus! Please get vaccinated if you have not yet done so. Getting vaccinated is an affirmation of our Jewish values and helps protect you, and those around you. *Please check the weekly email to sign up for services or call the office at 910-762-0000.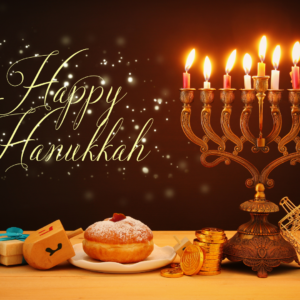 We will use THIS Zoom link for every Hanukkah program.
Call In: 646-558-8656
Meeting ID: 837 6379 1722
Passcode: 580791
Restoration

150

Fund
The beautiful Temple of Israel has been a landmark in Wilmington for almost 146 years. Built in 1876, the Moorish Revival style Temple is the oldest synagogue in continuous use in North Carolina and one of the oldest in the United States. This Temple is an architectural jewel.
The historic Temple needs financial help. It is the oldest Jewish house of worship in the state of North Carolina, and its almost 150-year old sanctuary requires urgent repair. 
The Restoration 150 Fund plans to raise $500,000. The half million to be raised is today's equivalent of the $20,000 it took to originally build the structure in 1875.
 To show your support:
Mail a check to Temple of Israel, 922 Market Street, Wilmington, NC 28401, Attn: Restoration 150 Fund  or

Click the button below to donate online.
Your support is greatly appreciated and tax deductible!
Click the button to donate!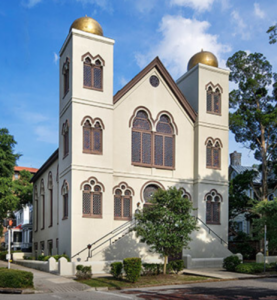 For more information on the Restoration 150 Project, click here. 
 Click HERE for our MONTHLY BULLETIN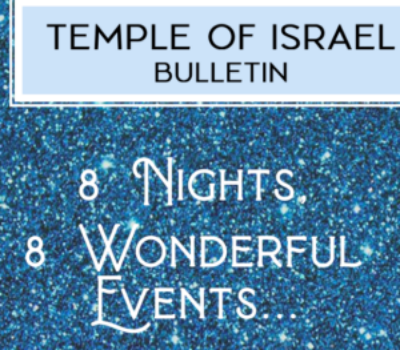 Check out our archives to see 
what we've been up to 
this year.