Welcome to Temple of Israel




in Wilmington, North Carolina
Temple of Israel is your Reform Jewish home in Southeastern North Carolina. Come celebrate Jewish life with us! We offer varied weekly activities including Shabbat services, religious school for children, education for learners of all ages, social action programs and social events. Whether you are here to learn, grow, pray or connect, there are many ways to get involved and we have a place for you in our community.
We look forward to meeting you at a Shabbat service on Friday nights at 7pm (now in person and online) or one of our educational, social action or social events. Please check out our events listings below to learn more, and feel free to contact us HERE for more information.
We look forward to welcoming you!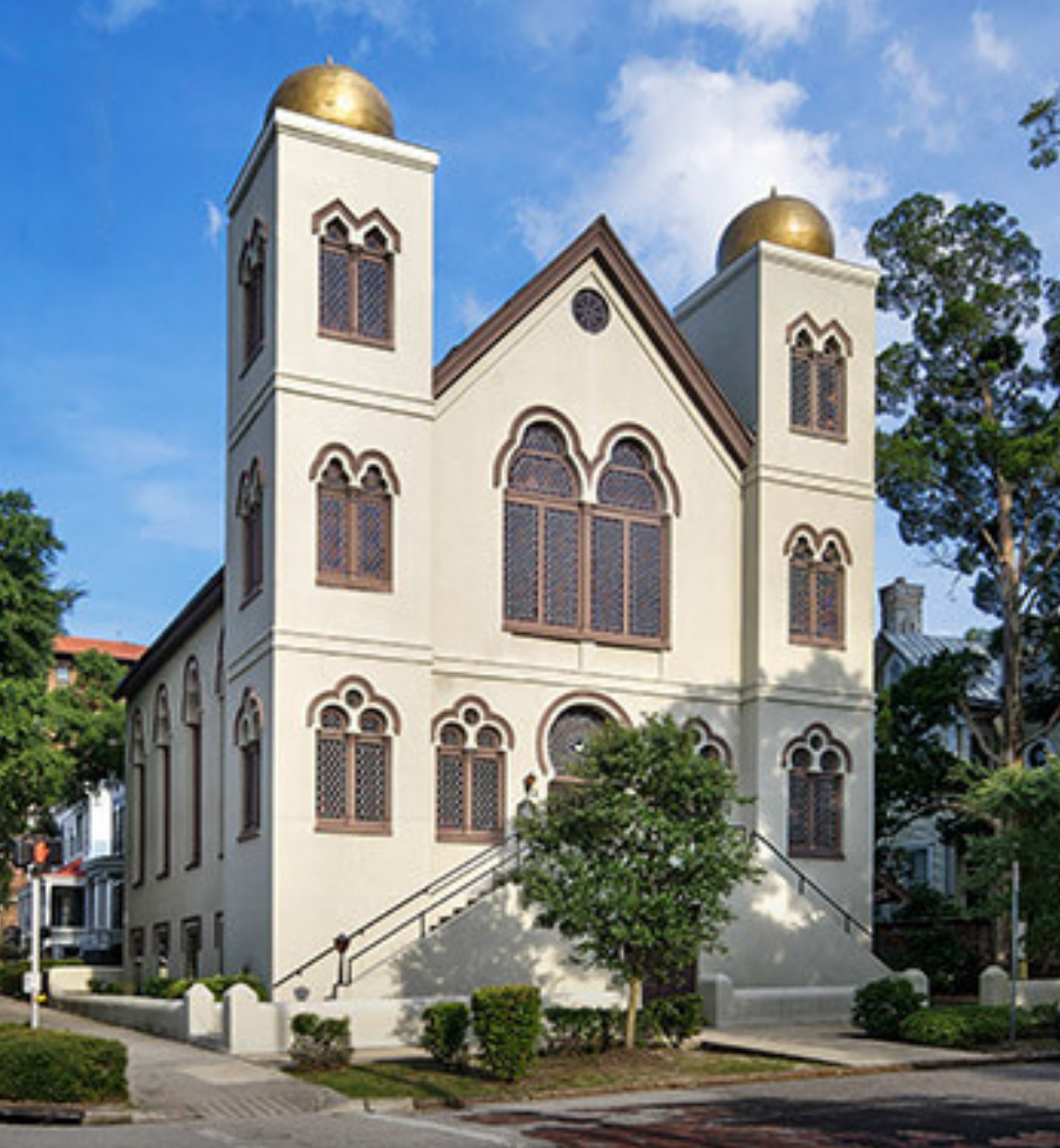 Due to the surge in Covid, all Temple events and services will be held online. Please see below for more information.
HIGH HOLY DAY SERVICE SCHEDULE
Link to services can be found on the calendar, in the Bulletin, in Temple emails, or live on Facebook. Please note, you do not need a Facebook account to view the service. 
KOL NIDRE ~ Wednesday, September 15
      Evening Service     8:00pm 
 YOM KIPPUR ~ Thursday, September 16
     Morning Service   10:00am 
     Musical Meditation   2:00pm 
     Torah/Spiritual Study   3:00pm
    Children's Service   4:00pm
    Yizkor   5:15pm
    Neilah    6:00pm 
Due to the rising rates of Covid-19 and the highly contagious Delta Variant,  all Temple classes, events and services will temporarily be held online via Zoom and/or Facebook in order to ensure our community's safety. In-person gatherings for services and events will be suspended for the time being.
This is an evolving situation and we pray that the conditions will improve quickly.  As a Temple community, we will continue to consult with our Covid-19 Task Force and follow the guidance and advice of the CDC and the State of North Carolina. 
  We know that this is a difficult situation for everyone, but we ask for your patience, understanding and cooperation. We do not want to lose more people from our congregation to this virus, and we want to return to joyful gatherings.  
Please get vaccinated if you have not yet done so. Getting vaccinated is an affirmation of our Jewish values and helps protect you, and those around you. 
HIGH HOLY DAY FOOD DRIVE
Start the year with a wonderful mitzvah!
Food Donation and Food Kit Drop-Off Collection will be
Thursday, September 23rd: 12 pm- 2 pm
This Holiday season, congregants will have 2 different ways to participate in our annual food drive:
1. Non-perishable food donation for Nourish NC  
 Click HERE for our MONTHLY BULLETIN 
Check out our archives to see 
what we've been up to 
this year.