Welcome to the historic Temple of Israel in Wilmington, NC. We are the oldest Jewish house of worship in North Carolina! We are a congregation that supports a wide range of programs and activities for members of all ages.
Any questions? Contact Temple of Israel 910 762-0000
Thank you to our Circle of Giving Members!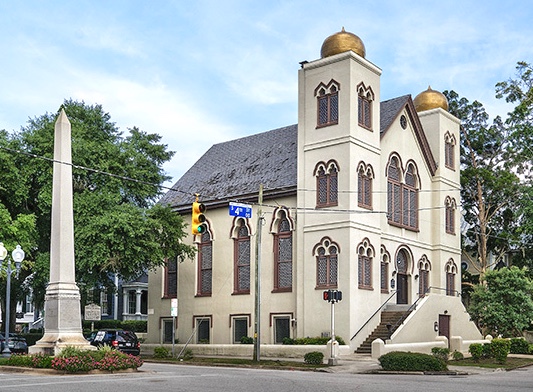 CLICK ABOVE FOR BEAUTIFUL PICTURES OF OUR HISTORIC TEMPLE
Gala for Gratitude
Save our new date!
As you know, due to Hurricane Dorian, our Gala for Gratitude event was postponed. Please mark your calendar with our new date:
Saturday January 11, 2020
(All reservations and payments transferred.)
Same time. Same place. Invitation to follow. 
If you are now able to attend, please register and pay online. If you have questions or need help please contact Judi Robbins.