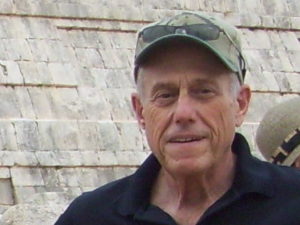 Rabbi James L. Apple, a graduate of the Pennsylvania State University, was ordained by the Hebrew Union College-Jewish Institute of Religion in 1965. He earned his Doctorate of Theology from the Evangelical Bible College and Seminary in 1969.
He pastored congregations in Concord, N.H., Columbia, S.C., and Wilmington, N.C. From 1970-1996, Rabbi Apple served with distinction in the United States Navy Chaplain Corps. He retired with the rank of Captain.
Rabbi Apple has authored various magazine articles. He wrote about his rabbinate in the book What Kind Of Job Is This For a Nice Jewish Boy? He currently teaches at Cape Fear Community College. He is also a certified Master Law Enforcement Chaplain.
Rabbi Apple can be reached at: japple2665@aol.com.