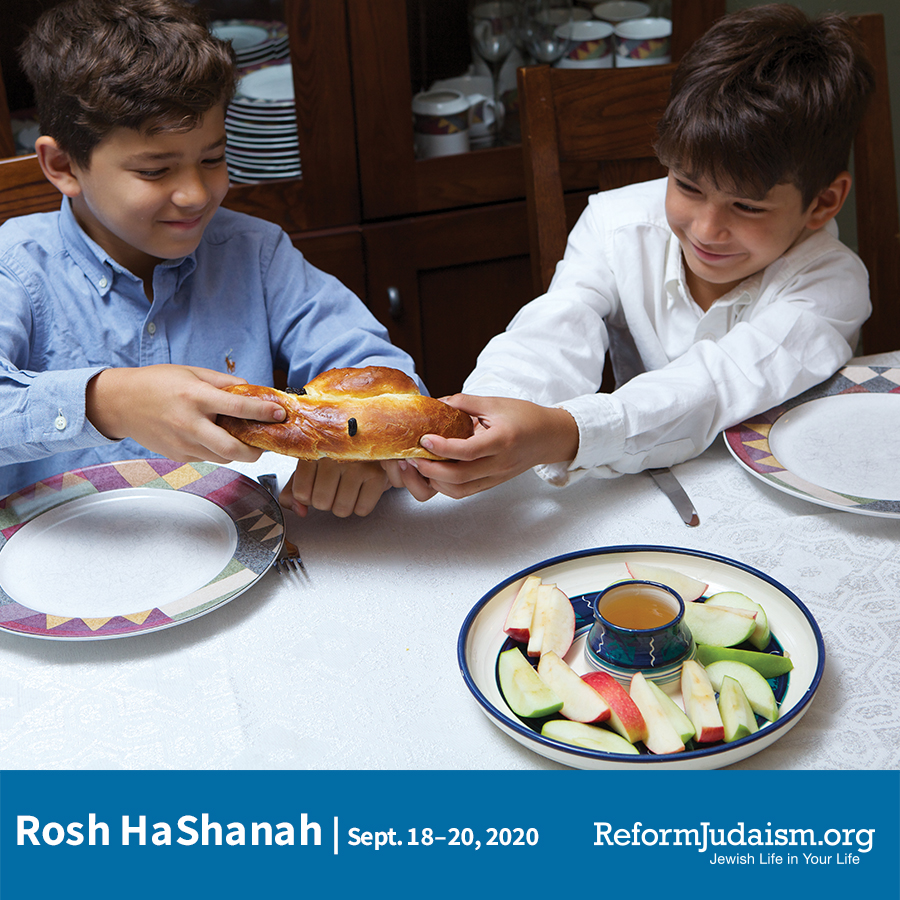 Dear Temple Family,
 
Since we can't be at the Temple for these High Holy Days, we are going to BRING THE TEMPLE TO YOU! 
 
One way we will be doing this is with a holiday bag for every Temple family. Additionally, as with our Shabbat Zoom services, we will strive to make our High Holy Days services  interactive and participatory (as much as possible via Zoom). We hope to make our services even more personal by including pictures of YOU- our congregants and your families. We will also be sending daily emails leading up to Rosh Hashanah to help you prepare for this most important time of the year.  
 
Please see below for all the details and a detailed schedule of services! 
1. Congregant Gift Bags – Consider this a virtual High Holy Day Hug.  We will be delivering packages to every Temple family right before Rosh Hashanah (on Wednesday September 16th and Thursday September 17th) .  This gift will include some treats to "sweeten" the New Year and some other items to "enlighten" our days.  If you would rather pick up your package or have any questions, please contact Carolyn Rhodes.  Additionally, if you would like to help deliver the packages or even donate to help offset the cost, please also contact Carolyn. 
Please note, if you live more than 25 miles from the Temple, we will be in touch with you to ensure you get some goodies!
 
2. Request for pictures – During our services there will be some opportunities to share pictures and videos of our congregants. Please send your pictures to toiwilmington@gmail.com by Sunday, September 6th.
 We are asking for you to send pictures of any of the following: 
 – In the Temple, Outside of the Temple, or at the Reibman
 – Holding or drinking from a Kiddush Cup–  You can take this one now  or share pictures from simchas such as weddings and b'nai mitzvah celebrations
 – Holding a Torah and/or Reading from a Torah– We would love to see your B'nai Mitzvah picture or that of your children or even of your parents and grandparents if you have them.  We hope to share these as a virtual "hakafah" (dancing with the Torah).
 
Again, the pictures with a Torah and Kiddush cup can be taken anywhere, not necessarily at OUR Temple…but please send in pictures from our Temple, too!
                      
3. Elul Emails – This month is meant to be a time to prepare for the New Year ahead.  We hope that you will enjoy receiving these daily reminders and thought-provokers as we ready ourselves with an accounting of our souls.
 
 If you would like more information on Elul, may we suggest you sign up for any or all of the following:
* Short Elul Videos– WRN Daily Elul short videos (including from Rabbi Emily).
* Jewels of Elul– Daily reflections curated by Craig Taubman and by signing up you get access to some High Holy Day Music. 
* Shofar Project – A project to enhance our Jewish  Spirituatlity. 
 
4. HHD Schedule – Click HERE for the full Schedule.
Kol Tuv-All the best,
Rabbi Emily