Organized December 23, 1872, our Ladies Concordia Society is one of the oldest active Sisterhoods in the country.  We are the multi-generational women's auxiliary of the Temple of Israel. 
 Our focus is to cultivate the religious, educational, and civic interests of our members; to promote fellowship; to further the needs of the congregation; and to advance the program and purpose of the Women of Reform Judaism.
Ladies Concordia Society takes pride in offering a full range of programs for our members all year round, with varying monthly program times to allow for more participation in activities as schedules permit.
Sisterhood is actively involved in raising funds throughout the year to help meet the needs of our Temple and Religious School.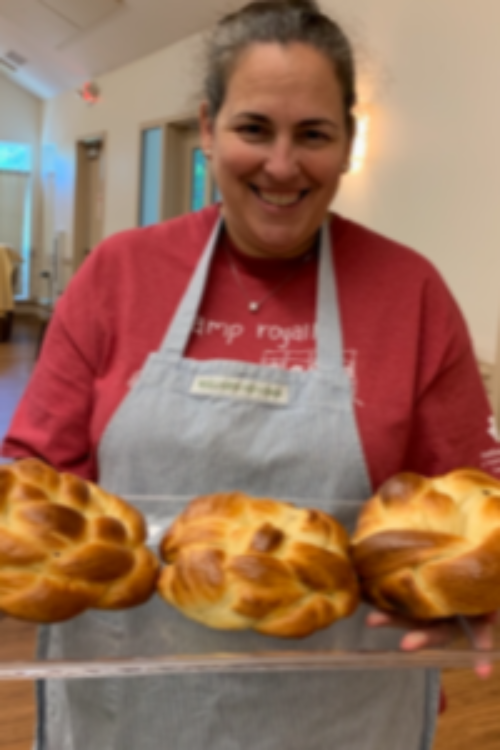 Our Ambitious Agenda includes:
Hosting Monthly Membership meetings

Participating in Meals on Wheels

Organizing Onegs after Friday night Services and Rosh Hashanah

Sponsoring the Break-Fast after Yom Kippur

Holding Monthly Board Meetings for LCS members

Celebrating Rosh Chodesh

Hosting the Annual Women's Seder

Sponsoring the Temple's 2nd Night Seder

Running the Annual Chanukah Party

Supporting various Social Action Projects

Hosting a Monthly Book Club

Operating the Judaica Gift Shop

Providing Baking classes

Giving gifts to Bar/Bat Mitzvah and Confirmation Students

Running annual community Mahjongg Tournament

Going out as a group for social activities such as dining together
September is the time to renew membership with our Temple Sisterhood. If you are not a member, we invite you to become a part of all that we do. Our membership letter and program announcements are sent out in the mail and are online. We look forward to having you join us!
Please complete the Sisterhood form and make your check payable to LCS ($40.00 for Temple members, $100.00 for non-Temple members).
We encourage all Temple women to join Sisterhood so that we may continue to serve our congregation, religious school, and community.
Please click HERE for an application for the Ladies Concordia Society